It's time to fix
Travel Retail
Retailing has changed dramatically over the last ten years — but travel retailing, not so much.
So let's pick up the pace and fix what's broken. Let's make travel retail what it should be. Join us for an hour of exploration into the modern world of travel retailing.
Consider the currency of trust as we reveal the results of our research from Edelman's first deep dive into trust in travel.
Discover more about the tools we're building to help you give your customers a truly stellar retail experience — supercharged by a landmark collaboration with Amazon Web Services.
And delve into the minds of travelers with one of our guest speakers, neuroscientist and TED talker, Paul J Zak.
All that and more.
JUNE 24
APAC/EMEA – 2pm CST/ 4pm AEST / 7am BST
EMEA/AMS – 10am EDT/3pm BST
(Event lasts one hour)
David Peller
Managing Director, Travel & Hospitality
Amazon Web Services
Paul J Zak
Chief Immersion Officer
Immersion
Alison Taylor
CCO
American Airlines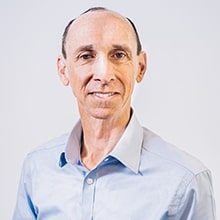 Other Speakers Include:
John Elieson
COO, Travelport
Jason Clarke
CCO, Travel Partners, Travelport
Jen Catto
CMO, Travelport
Jason Toothman
GVP & MD Sales, Travelport
Sharon Doyle
GVP Global Product Management, Travelport
Kyle Moore
VP Product Propositions, Travelport